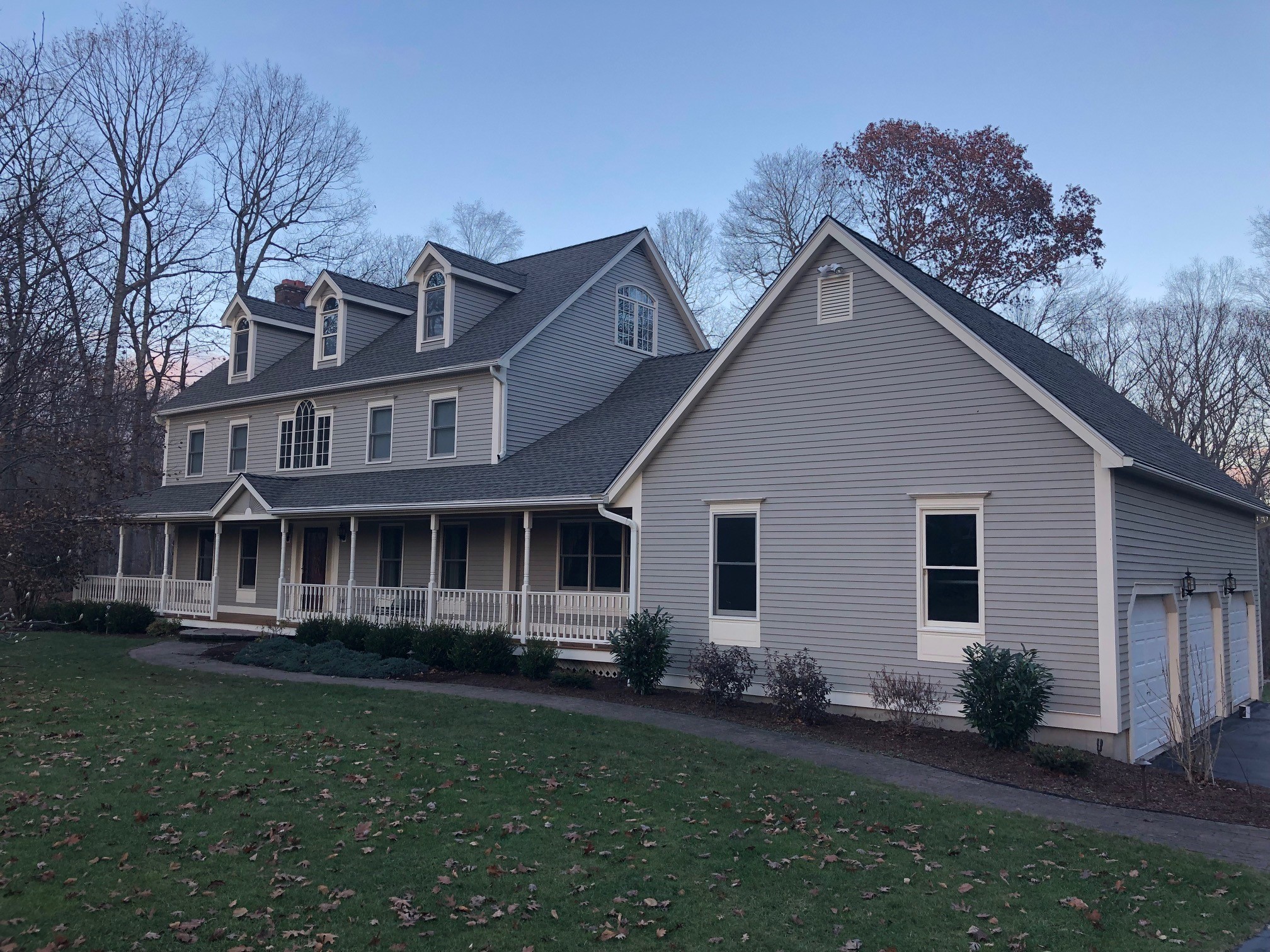 GAF MASTER ELITE ROOFER OFFERING A LIFETIME WARRANTY
Experior Roofing is a local roofing company. As the premier contractor in Madison, CT, we use only top-quality roofing products and services techniques.
We have aligned ourselves with the top roofing, gutter & soffit & fascia manufacturers and suppliers.
Our team of experienced professionals will help in determining the best possible solution be it repair or replacement along with assistance working with your insurance company. Whether you have a roof, gutter or soffit & fascia damage, we can guide you.
As a family-owned and operated roofing and exterior contractor, Experior Roofing is focused on providing an excellent experience, based on reliability and integrity.
Roofing Experts
Experior Roofing & Restoration, LLC features and installs quality roofing materials supplied by GAF Materials Corporation. Getting a new roof shouldn't be an exercise in pain and frustration. So we've made it easy!
Learn More
Storm Damage
When you decide to repair or replace your siding you also add curb appeal to your home. Our knowledgeable staff will gladly assist you in choosing the perfect siding for it. We're ready to take on your project today!
LEARN MORE
Gutters
Gutters are essential for any structure with a sloped roof. A properly installed gutter system collects the water and diverts it away from the structure. We provide the highest quality gutters you could ask for. Look no further, we're ready to take on your project now!
LEARN MORE
Enough talk,
time for action
Let's start the process and begin making your home one you're proud to show off.
REQUEST A FREE QUOTE