Where streamlined
becomes showstopping.
Cedar Renditions by Royal available in new Design Series with a wide face sidingis proving to pros and homeowners that aluminum siding has a home on any exterior. And that reliability and durability can co-exist with contemporary curb appeal.
Why Cedar Renditions
Cedar Renditions is aluminum siding that's moisture proof, nonflammable and virtually maintenance free. But what makes it truly stand out is how it combines durability with contemporary curb appeal.

Cedar Renditions
Aluminum
Available Profiles:
Design Series 6" Siding
Performance
Modern, streamlined look

Design Series 6 siding features a wide reveal and a thicker gauge

Seamless overlapping for longer coverage
Contact Us
Click below to view our warranty, download the CEDAR RENDITIONS full line brochure and use our design wizard to see how the siding will look on your home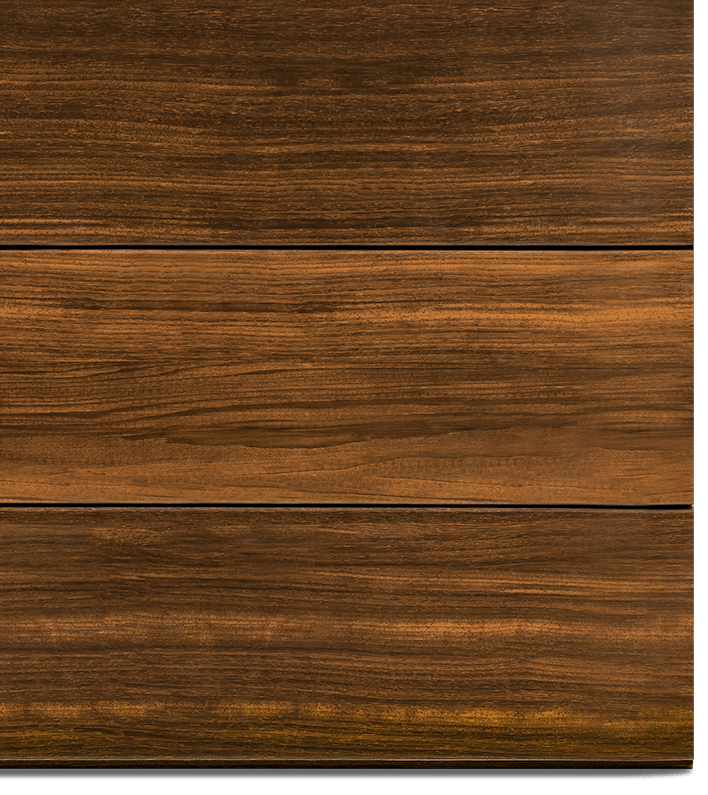 This is next-level aluminum.
Look of real woodgrain

Siding, trim and accessories available in matching woodgrain patterns

Virtually maintenance free

Moisture proof

Nonflammable

25-year prorated limited warranty
Unique and powerful accent
Versatile complement to a variety of exteriors

Pair with board & batten, shingle or stone

Add contrast and depth to enhance curb appeal